WOODMART COLLECTIONS
FEATURED CATEGORIES
WoodMart is a powerful eCommerce theme for WordPress.
WOODEN ACCESSORIES
FEATURED PRODUCTS
Visit our shop to see amazing creations from our designers.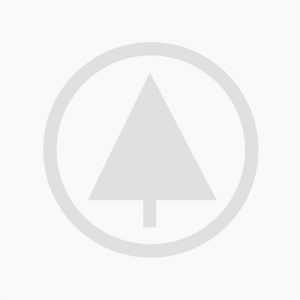 Scelerisque facilisi rhoncus non faucibus parturient senectus lobortis a ullamcorper vestibulum mi nibh ultricies a parturient gravida a vestibulum leo sem in. Est cum torquent mi in scelerisque leo aptent per at vitae ante eleifend mollis adipiscing.
ALL-IN-ONE ECOMMERCE SOLUTION
ABOUT OUR WOODMART STORE
Nec  adipiscing luctus consequat penatibus parturient massa cubilia etiam a adipiscing enigm dignissim congue egestas sapien a. Scelerisque ac non ut ac bibendum himenaeos ullamcorper justo himenaeos vel a sapien quis.
FURNITURE GUIDES
OUR LATEST NEWS
Latest trends and inspiration in interior design.
Ok, here we are again. Looks like a lot of folks will be online learning or out of the box learning this year. It was so HARD last time, so now what???? I have on Justin Menda of Rocket Prep, www.rocket-prep.com. He is an amazing tutor, academic coach and trainer of tutors. He is one of the very few, few people that gets as excited about helping and talking about kids as me! You don't want to miss this one. It's packed with amazing ideas and info!  It might just save your school year. Find him on FB @rocketprep.
Book Recs by Justin:
Extreme Ownership: How U.S. Navy SEALs Lead and Win  Part of: Extreme Ownership Series by Jocko Willink and Leif Babin
How to Talk So Kids Will Listen & Listen So Kids Will Talk by  Adele Faber  and  Elaine Mazlish
Bringing Up Bébé: One American Mother Discovers the Wisdom of French Parenting (now with Bébé Day by Day: 100 Keys to French Parenting)
by Pamela Druckerman
Books by Leonard Sax
Crucial Conversations Tools for Talking When Stakes Are High, Second Edition by Kerry Patterson , Joseph Grenny Ron McMillan, Al Switzler
Creating Innovators: The Making of Young People Who Will Change the World by Tony Wagner
The Righteous Mind: Why Good People Are Divided by Politics and Religion Paperback by Jonathan Haidt
Learn Better: Mastering the Skills for Success in Life, Business, and School, or How to Become an Expert in Just About Anything by Ulrich Boser
Reality Is Broken: Why Games Make Us Better and How They Can Change the World by Jane McGonigal
The Blank Slate: The Modern Denial of Human Nature  by Steven Pinker