There are many variations of passages of lorem.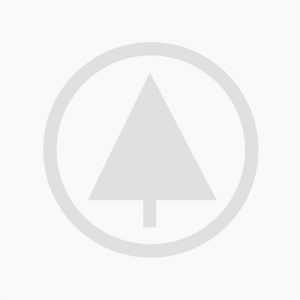 Scelerisque facilisi rhoncus non faucibus parturient senectus lobortis a ullamcorper vestibulum mi nibh ultricies a parturient gravida a vestibulum leo sem in. Est cum torquent mi in scelerisque leo aptent per at vitae ante eleifend mollis adipiscing. Best glasses
Collection of 2018.
But I must explain to you how all this mistaken idea of denouncing pleasure A wonderful serenity has taken possession of my entire soul, like these sweet mornings of spring The European languages.
New color combinations

High-quality materials
Wide selection of lenses

Convenient carrying case
Gordon-Glasses
True Modern Classics.
One morning, when Gregor Samsa woke from troubled dreams, he found himself transformed in his bed into a horrible vermin. He lay on his armour-like. There are many variations of passages of lorem.
Our newest series is called Perspectives and in it we have conversations with individuals who might not always be at the center of the education dialogue. In this episode we talk with entrepreneur, standardized test prep expert, and dynamic thinker Justin Menda of the company Rocket Prep. Justin talks about his experiences with test preparation and his work to empower students to set goals and make decisions in their lives. He also illuminates some aspects of education that he sees as requiring change, particularly as we approach a post-pandemic work. Music by Ketsa.
Me and my pal Justin Menda from Rocket Prep, talk all about helicopter parenting and what studies are saying about it (it's not GOOD). Take a listen to hear what it's like to hang with us and hash out child dev stuffs. We talk about how kids brains are developing slower and it's NOT a good thing. How by hovering we are, unwittingly, harming. It's not too late. Listen, learn, laugh (a lot). Stay until the way end for our love fest. Some friends you meet later in life and you connect instantly. This is our second of many pods. Justin is brilliant and so much fun and so kind. This one is a can't miss. It's long but sooooooo worth it.
Ok, here we are again. Looks like a lot of folks will be online learning or out of the box learning this year. It was so HARD last time, so now what???? I have on Justin Menda of Rocket Prep, www.rocket-prep.com. He is an amazing tutor, academic coach and trainer of tutors. He is one of the very few, few people that gets as excited about helping and talking about kids as me! You don't want to miss this one. It's packed with amazing ideas and info!  It might just save your school year. Find him on FB @rocketprep.
Book Recs by Justin:
Extreme Ownership: How U.S. Navy SEALs Lead and Win  Part of: Extreme Ownership Series by Jocko Willink and Leif Babin
How to Talk So Kids Will Listen & Listen So Kids Will Talk by  Adele Faber  and  Elaine Mazlish
Bringing Up Bébé: One American Mother Discovers the Wisdom of French Parenting (now with Bébé Day by Day: 100 Keys to French Parenting)
by Pamela Druckerman
Books by Leonard Sax
Crucial Conversations Tools for Talking When Stakes Are High, Second Edition by Kerry Patterson , Joseph Grenny Ron McMillan, Al Switzler
Creating Innovators: The Making of Young People Who Will Change the World by Tony Wagner
The Righteous Mind: Why Good People Are Divided by Politics and Religion Paperback by Jonathan Haidt
Learn Better: Mastering the Skills for Success in Life, Business, and School, or How to Become an Expert in Just About Anything by Ulrich Boser
Reality Is Broken: Why Games Make Us Better and How They Can Change the World by Jane McGonigal
The Blank Slate: The Modern Denial of Human Nature  by Steven Pinker